Meal delivery services rapidly gained popularity throughout the country since the onset of the COVID-19 pandemic when Canadians realized the benefits of saving time on grocery shopping, menu planning, preparing meals and not incurring food waste when they over buy on ingredients.
With meal delivery services, these inconveniences are taken away and individuals can enjoy tons of nutritious and delicious meals options from the comfort of their homes. One of these meal delivery services in particular has been making headlines recently.
Jenny Craig News
The news of Jenny Craig's bankruptcy and closure has left many individuals who relied on the company for their meal delivery services in a state of uncertainty. Fortunately, there are alternative meal providers that can fill the gap left by the closure of Jenny Craig. One such provider is Heart to Home Meals. Heart to Home Meals has been providing healthy and nutritious meals to seniors and individuals with dietary restrictions for over a decade.
Heart to Home Meals
Heart to Home Meals offers a wide variety of frozen meals that are designed to meet the dietary needs of a vast array of customers. Whether you are looking for gluten-free, low-sodium, or vegetarian options, Heart to Home Meals has something for everyone. They use only high-quality ingredients and prepare all meals in small batches to ensure freshness and quality.
One of the things that sets Heart to Home Meals apart from other meal delivery services is its commitment to personalized service. They have a consultant dietician, Andrea Olynyk that can answer customer questions and weigh in on health and nutrition myths versus facts. This level support is particularly important for individuals who have dietary restrictions or health conditions that require them to follow a specific diet.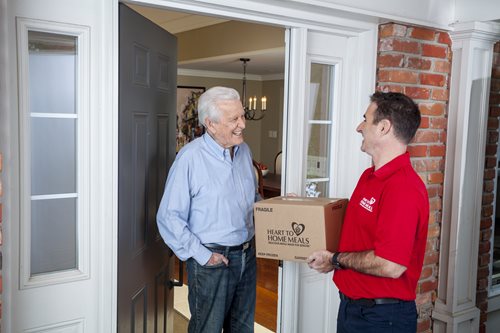 Delivery & Service
Another advantage of Heart to Home Meals is its delivery service. The company offers free delivery on all orders and delivers directly to the customer's door. This is especially important for individuals who may have difficulty leaving their home or who live in remote areas where it may be challenging to find healthy and nutritious meals. The delivery driver will even put the meals directly in your freezer for you!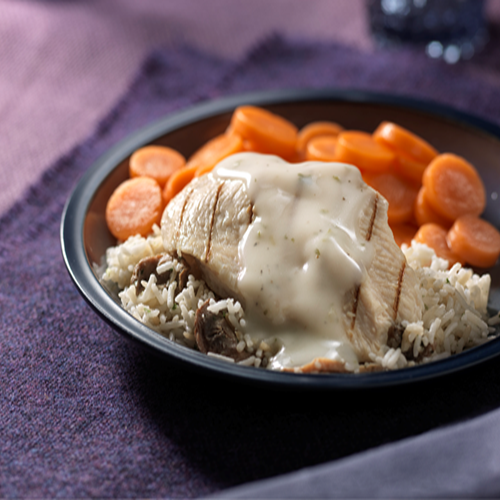 Heart to Home Meals also offers a flexible ordering system that allows customers to order as many or as few meals as they need. This is particularly useful for individuals who may only need meal delivery services for a short period, such as during recovery from surgery or an illness. Customers have the option to order online, through the phone or email.
Snack Time
In addition to its meal delivery services, Heart to Home Meals also offers a range of other products, including soups, snacks, and desserts. These products are also designed to meet the dietary needs of various individuals and are made with the same high-quality ingredients as its main meal offerings.
The closure of Jenny Craig may have left many individuals without a reliable meal delivery service, but Heart to Home Meals offers a viable alternative. With its personalized service, high-quality ingredients, and flexible ordering options, Heart to Home Meals is an excellent choice for anyone looking for healthy and nutritious meal delivery services.
Order a FREE menu delivered to your door here!