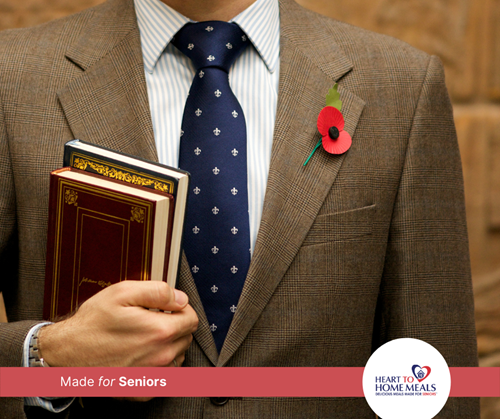 Heart to Home Meals is proud to support The Royal Canadian Legion and its annual Poppy Campaign which supports veterans and their families. What does wearing a poppy mean to you?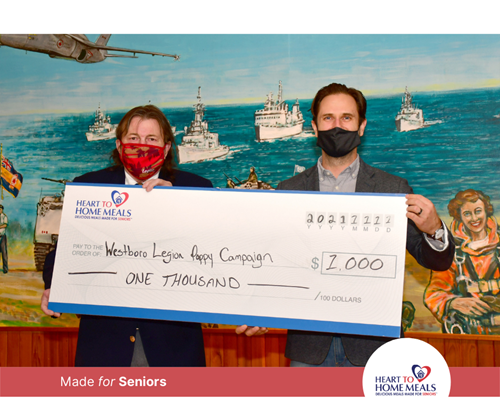 ------------
Remembrance Day is a unique time for Canadians to take a pause. Not only for the moment of silence that occurs at 11:11am on November 11th every year, but for the entire day and the month leading up to it. It's a moment where we can reflect on the sacrifices our veterans made and the horrors of war, which are to be avoided at all costs.
Canada played a major part in the war, and it did so at enormous cost. But our country, and the men and women who served it, played a key part in ending it. This Remembrance Day, when we pause to look back on the war, we can also take a moment to celebrate the contribution of our country and the soldiers who helped restore peace to the world. Here are five significant reasons to remember Canada's part in WWI:
Remembering the Heroic Healers
It wasn't only Canadian men that played an essential role in WWI, but women too, who served both on the home front, and on the front lines in the capacity of nurses. The Canadian Army Medical Corps (CAMC) employed 3,141 nurses during the course of the war, who performed the difficult and essential task of caring for vast number of injured and ill caused by the war.
The importance of this role is obvious just by looking at the pay Canadian nurses received. While a soldier on the front lines could only expect $1.10 per day, nurses received $4.10. Their training and commitment saved thousands of lives.
By the end of WWI, 328 Canadian nurses had received recognition from King George V for their service, and 46 had given their life in the line of duty.
Winning on the Water
It's easy to forget Canada had much of a naval contribution in WWI. In fact, at the time we barely had a navy, supporting just two outdated cruisers. But this allowed an opportunity for average Canadian citizens to band together and make a noticeable impact.
With regular trawlers, merchant vessels and even private watercraft pulled into service, Canadians offered up their property and lives to take on the dangerous task of sweeping for sea mines, and performing anti-submarine operations in Canada's coastal waters -- a necessary task required to protect ships and the soldiers they carried crossing the Atlantic.
-----------------
This Remembrance Day, we have the time to think about how Canadians banded together and faced the horrors of war with courage. When you wear your poppy, you can do so with pride knowing our country helped end one of the worst conflicts the world has ever known.
What does wearing a poppy mean to you? Let us know on Facebook